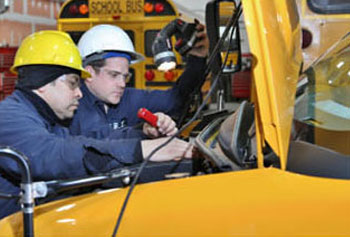 Our family of companies currently operates a fleet of over 1,000 vehicles, with our own maintenance department performing almost all of our maintenance in-house. Each location has a supervisor with over 10 years of school bus maintenance experience, and each work shift of mechanics has a lead foreman. Our shift supervisors and maintenance supervisors provide the quality control function on all repairs and insure compliance with District, County and State DOT regulations.
Each facility maintains an inventory of parts necessary to complete vehicle repairs. The immediate availability of these parts allows us to perform expedient repairs and to minimize vehicle downtime. We are able to respond to vehicle breakdowns in most cases within 15 minutes or less.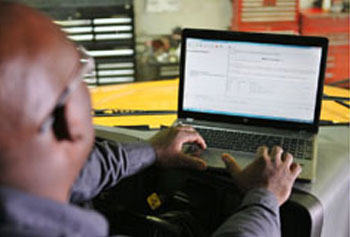 Relative to our performance with regards to vehicle inspections on a company-wide basis, our maintenance facilities perform at an average pass ratio that is well above the New York State average. In fact, NYS DOT has recognized several of our companies for a BUSNET ratio that is among the highest in New York State. These BUSNET scores are indicative of the overall commitment that we have made to strive for the highest quality and reliability for our vehicle fleet.
Our vehicle fleet is among the newest on the road. We replace large buses at 12 years of service or before, and vans at 10 years of service or before. Additionally, we have integrated computers into the everyday maintenance work stream. Our software can, instantly, reflect any upcoming maintenance cycles. It also allows us to more readily identify trends as they develop and is an effective tool in performance and cost analysis.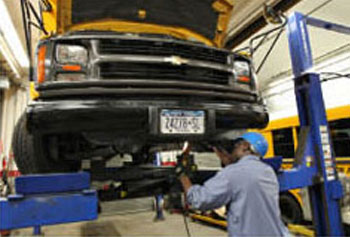 As a further commitment to our mission, our mechanics and technicians are encouraged to take and maintain A.S.E. certifications relating to their respective skills. Mechanics that exhibit the necessary skills in a vocation are offered sponsorship for the applicable A.S.E. certification.